Introduction
Today what park should you go to with your children.
So it's the Christmas holidays and you are struggling to keep your children company? Don't worry adventure philip is here to help you. Meanwhile you just relax and just read. Get cosy and let's start moving into this. What does your children like to do? Play right? Then you've just found the right website. since I'm child I know what your children like without asking you. I know children like to play so why not the parks. In Singapore there is a lot of parks. 
Number 5
West Coast park
So, this park you could rent bicycle and go carts. The big go carts are for 5 and above. The small ones are easy to control and it's smaller. So, the smaller kids get the small one because the big ones have pedals far. The parks also have climbing and playing facilities like this. Click here for go cycling. Here for the Macdonalds and playground.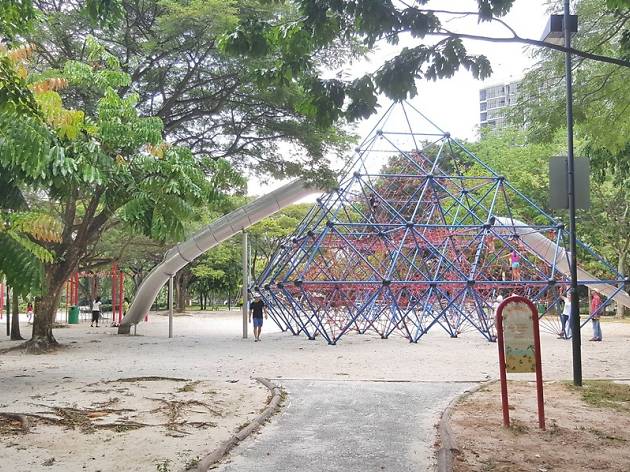 The only restaurant there is macdonald. Otherize, you have to got to clementi mall for more food choice.
Number 4
Tiong Bahru Park
Tiong Bahru park have climbing equipments. However, the park is smaller then west coast park. But, I like Tiong Bahru park because it has a lot of sand. There' a choo choo train you could climb on. It a perfect place for children to role play. Well I guess I could stay and play there with my friends for half a day! So, you want to go there? Click here for the location.
Number 3
Gardens by the bay Children's garden
Children's Garden is located in gardens by the bay. So, children's garden is big. However, it isn't just playing on land! But, theres a place where they could play with water. In addition there are really good restaurant and there is Supertree grove, Cloud Forest and Flower dome. For more information about the gardens by the bay in Christmas read to the end! The part where there's water look like this.
The one that's nice and dry with sand looks like this.

Click here to see the location in google maps.
Number 2
Jacob Ballas Children's Garden
This is located at Botanic Gardens. However, Botanic Gardens is big and it only takes about 5 minutes to get there from the main gate. So, click here to view it in google map. There it has mini ziplines and a lot of slides. That was the first park I went to ever since I arrived in Singapore 🇸🇬. It was fun your children will like it. Most importantly, bring a change of clothes! T Stinky sweat will be all over them by the end of the day. Here's a image of it.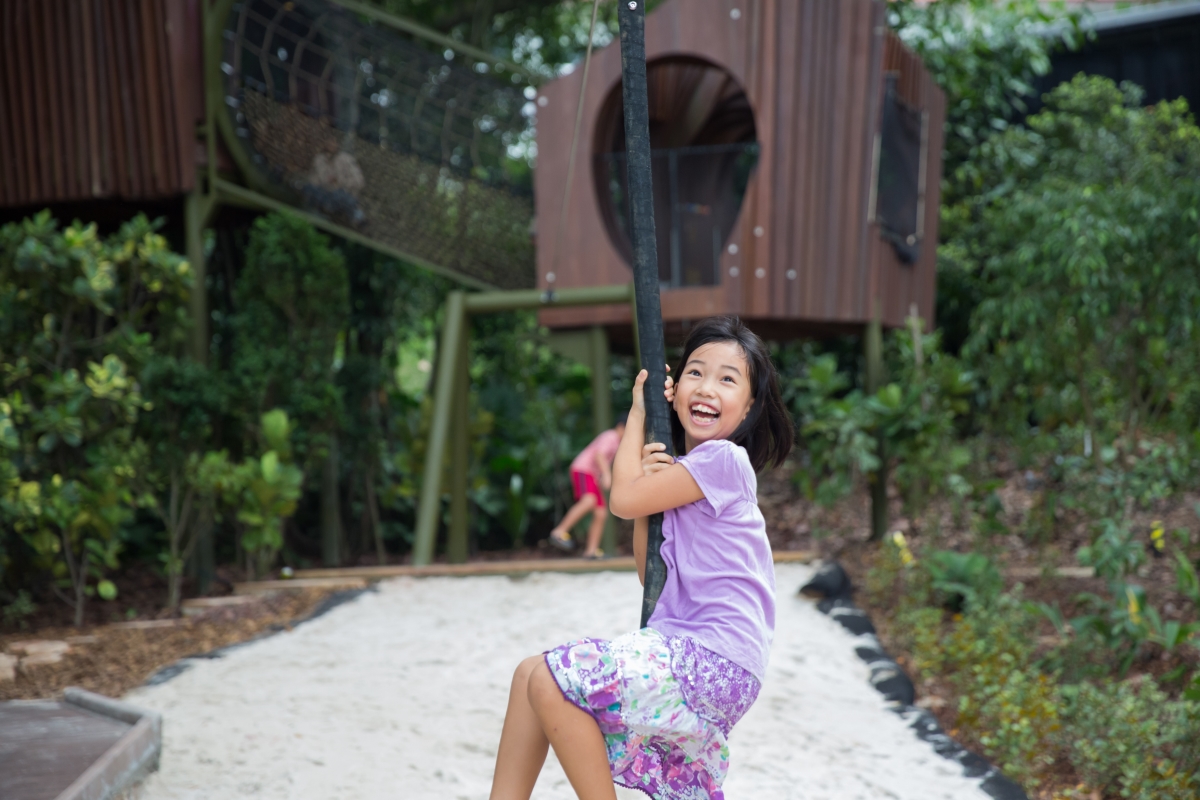 Number 1
Jurong lake Gardens
I like that park the most because it is big. It is also convinient for those who don't live close to there. The part I like the most is the forest ramble there is one and two storey high slides. For the second storey you could use any staircase and one slide to go up. However, for the first storey there's only one staircase you could climb up. In addition, lie down with your arm crossed. After that, lift one of your leg to upwards to increase speed. Click here for the location. For Christmas this year there will be light displays remember to check it out. It starts at 18 December. This is an image of me in the park playing.
Christmas in Gardens by the bay
This year there is still events in gardens by the bay.
Flower dome and OCBC skyway does have Christmas special this year. Other places are also starting to decorate. Check it put if you have time!
Wrap up
Now let's wrap this thing up!
Do you like this article? Leave a comment below to let me know. I am having school holiday soon. So, hopefully I will write more articles and make more YouTube video. Please email me for any suggestions and any inquires. I will be more then happy to help you. Last thing if you have discord please join this server. Click here to join and I hope you have a nice Christmas 🎄🎅!