Power point
Hey guys what sub today I'm going to talk about power points!
You know what power point is it's a skill that a superhero uses. Just kidding today I'm going to teach you

to

use Microsoft PowerPoint. Not any normal Powerpoint but with lyrics that can appear and disappear with a click. There is a video at the end of this article. So if you want to watch instead of reading scroll down. But if you want to read it then I won't stop you. We don't want to waste any more time, do you? Let's start!
What do you have to prepare?
Here's what you need.
A song  and its lyrics

Microsoft Powerpoint

A blank Powerpoint
Your first few step
Here's what you have to do.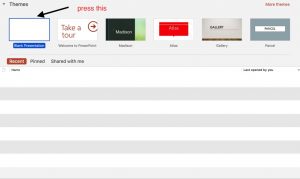 Open your Microsoft PowerPoint. Then, press blank presentation. After that search up your song and lyrics. Now, put four text boxes. But if you want to put more or less it's your choice. Most importantly, turn on autosave. For example waka waka this time for Africa will be my song. Then, I've searched for my lyrics. 
How to make the lyrics
This is the most important part.
First, put the song title optional. Then, copy the first sentence in the song. After that, put in the lyrics on the first slide. Lastly, press animation and select the first lyrics press to appear and disappear.  Then repeat until you finished it. This is how you do it. Please share my blog and my YouTube channel with all your friends. That will do me a big favor. I hope you enjoy it and I will see you in my next article.
video:
(coming soon)